Then the man and his wife heard the sound of the Lord God as he was walking in the garden in the cool of the day, and they hid from the Lord God among the trees of the garden. But the Lord God called to the man, "Where are you?"

He answered, "I heard you in the garden, and I was afraid because I was naked; so I hid."

And he said, "Who told you that you were naked? Have you eaten from the tree that I commanded you not to eat from?"

The man said, "The woman you put here with me—she gave me some fruit from the tree, and I ate it."

Then the Lord God said to the woman, "What is this you have done?"

The woman said, "The serpent deceived me, and I ate." Genesis 3:8-13 NIV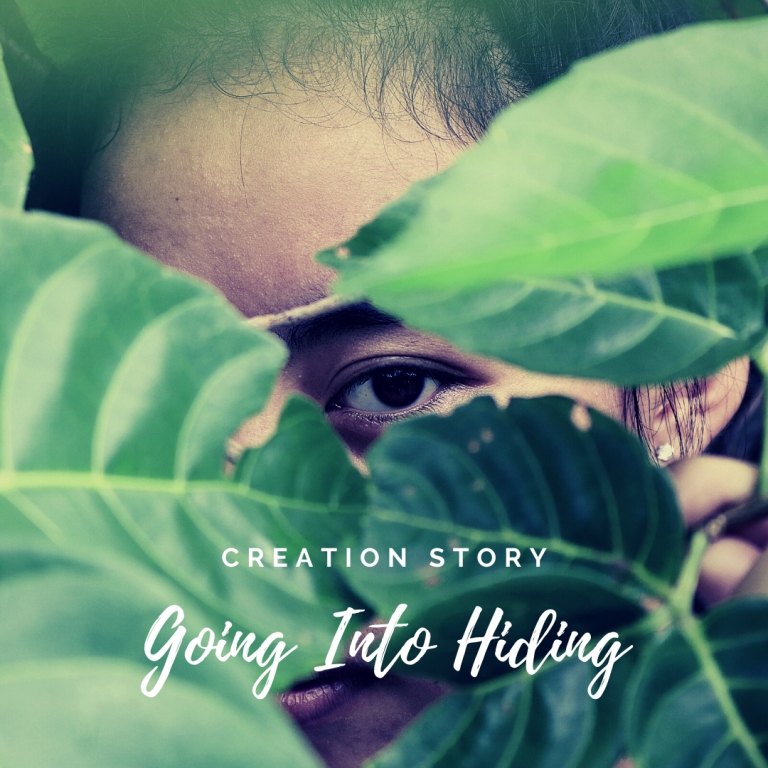 Growing up as kids, we were all tempted to consume cookies or candy from that special jar our parents told us to leave alone. Do you remember that jar? Who could resist the temptation of the contents in those containers? After sneaking your hand into the jar to swipe a treat, you would run and keep out of sight because you knew you were in trouble. Hiding is the result of knowing you've done wrong.
Here in Genesis 3:8, Adam and Eve are hiding from God because they know they have disobeyed God's only command. God has been extremely kind to Adam and Eve, because He told them they can enjoy everything in the garden except the fruit on one tree. Here comes a serpent, a snake in the grass, a charmer, to convince Eve to eat from that forbidden tree. She eats willingly, even though she knew what God's instructions were. She even repeated it back to the serpent! "but God did say, 'You must not eat fruit from the tree that is in the middle of the garden, and you must not touch it, or you will die.'" Genesis 3:3 NIV
Many parents have told us not to eat of the "goodies of life" yet we still go after them. As soon as we hear the authority figures in our lives "walking in the garden", we know we are in trouble. Our instincts are to hide much like Adam and Eve did when they heard God walking in the garden that dreadful day. 
The Bible says in v.10, God calls out to them and Adam answers, "I heard you in the garden, and I was afraid because I was naked so I hid." The crazy thing is God never told them they were naked. Isn't that just like us, we always tell on ourselves even as we're trying to hide. 
So God goes on and asks them, "who told you that you were naked? Have you eaten from the tree that I have commanded you to not eat from?" As they begin to confess to God the sin they have committed Adam and Eve both find a way to shift blame. 
Adam blames God "…it was the woman you gave me…" The hiding game continues as Eve blames the serpent, "The serpent deceived me… " I'm learning that God doesn't play games, so He punishes Adam, Eve and the serpent, and removes them from the Garden of Eden that was created for their enjoyment.
We know why Adam and Eve are hiding, but why are you hiding? Why are you still playing hiding games with God? Are you hiding from God because you have disobeyed him? Or are you hiding from the consequences God has in place for disobeying him? 
My take from this is don't hide! He knows everything, so just be honest with Him. He knows we are human and make mistakes, but to think we can hide anything from God is the biggest mistake we can make. When you make a mistake, own up to it, because no one can take the blame for a mistake you have made. No More Hiding!