Now there was a man in Jerusalem called Simeon, who was righteous and devout. He was waiting for the consolation of Israel, and the Holy Spirit was on him. It had been revealed to him by the Holy Spirit that he would not die before he had seen the Lord's Messiah. Moved by the Spirit, he went into the temple courts. When the parents brought in the child Jesus to do for him what the custom of the Law required, Simeon took him in his arms and praised God, saying:

"Sovereign Lord, as you have promised,
    you may now dismiss your servant in peace.
For my eyes have seen your salvation,
    which you have prepared in the sight of all nations:
a light for revelation to the Gentiles,
    and the glory of your people Israel."

The child's father and mother marveled at what was said about him. Then Simeon blessed them and said to Mary, his mother: "This child is destined to cause the falling and rising of many in Israel, and to be a sign that will be spoken against, so that the thoughts of many hearts will be revealed. And a sword will pierce your own soul too."

There was also a prophet, Anna, the daughter of Penuel, of the tribe of Asher. She was very old; she had lived with her husband seven years after her marriage, and then was a widow until she was eighty-four. She never left the temple but worshiped night and day, fasting and praying. Coming up to them at that very moment, she gave thanks to God and spoke about the child to all who were looking forward to the redemption of Jerusalem.

Luke 2:25-38 NIV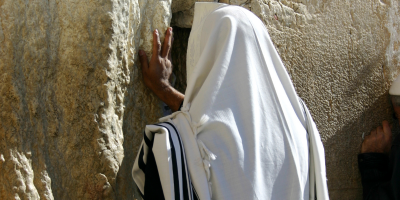 Waiting can be one of the most difficult tasks in life. It can become frustrating and exhausting. It can cause us to miss out on many things. The truth is we will spend a significant portion of our lives waiting in various capacities, but usually by our own choosing and for our own reasons. We wait when it's something we want, even if it's not meant for us, not good for us, or has the potential to cause problems for us. We wait for things that are easy or free! (Please know nothing is really free!)
God promised Simeon that something would come to pass before he died, not tomorrow, not next week, next month or next year…it'll happen before you die! That could be 80 years! Do we trust God enough to wait on Him for years to receive what He has promised and what we have prayed for??
I'll be the first to say, WAITING IS HARD!
Could it be that we struggle with trusting God fully and completely without question, because we don't spend enough time growing closer and deepening our relationship with Him? Are we in His word enough to know it, understand it and live by it? You know it's easier to recognize things you're familiar with, right? If we aren't recognizing God moving in our lives, maybe we don't know Him well enough.
It's harder to trust and believe someone you only come in contact with occasionally opposed to a best friend.  I trust my best friend with my life. She has keys and security codes to my home, and access to my car. She's had my debit card, credit cards, account numbers. Anything I value I granted her access to, because I trust her that much. I trust her counsel and wisdom. I believe she would never steer me wrong or intentionally hurt me, and we've been friends for over 20 years with not one issue.
HERE'S THE THING… Why is it so hard for us to trust God like that? God, the one who created us, our Savior, our provider, our protector, the one who loves us even when we are at our worst, the one who continuously rescues us out of our own mess and disobedience, the one who kept us when we didn't know how we would make it, the one who DIED for us. He is our EVERYTHING, yet we don't trust Him when He says, "That's not for you." or "It's not time yet."
What if we prolong our wait by not trusting and believing? What if we, and not God, are holding up what we've been praying for?
In the scripture above, Anna became a widow as a very young woman. She chose to remain faithful and committed to God for 60+ years, believing that God knew best. That is true faith!! Who are we trusting and believing more than God? Are you trusting yourself or another person who needs the same grace you do? Remember, it was YOU who said you would be married with two kids, a home and traveling extensively by 30 years old. God never told you that, so why are you mad at Him and saying He let you down?
If you find yourself waiting, be like the prophets in this story. Be sensitive to the Spirit of God and move when and where it leads. Be faithful to prayer and fasting, serving God even when life doesn't turn out how you expected. Be ready to share your story when God's promise comes to pass, because they always have and they always will.
Just as the rain and the snow come down from the sky
        and don't return there without watering the earth,
        making it conceive and yield plants
        and providing seed to the sower and food to the eater,
    so is my word that comes from my mouth;
        it does not return to me empty.
        Instead, it does what I want,
        and accomplishes what I intend.

Isaiah 55:10-11 CEB
Prayer
Dear Lord, please forgive us for our lack of faith. Forgive us for trying to tell You what You need to do for us. Help us to trust You Lord. Help us to spend more time with You in the Word and in prayer, so we may understand Your promise and recognize Your hand in our lives, even when that hand is halting us and telling us to wait. We are grateful for Your faithfulness to us even when we aren't faithful to You. We love You and we thank You for Your mercy.
Amen