36 As he went along, people spread their cloaks on the road.

37 When he came near the place where the road goes down the Mount of Olives, the whole crowd of disciples began joyfully to praise God in loud voices for all the miracles they had seen:

38 "Blessed is the king who comes in the name of the Lord!"[a]

"Peace in heaven and glory in the highest!"

39 Some of the Pharisees in the crowd said to Jesus, "Teacher, rebuke your disciples!"

40 "I tell you," he replied, "if they keep quiet, the stones will cry out."

41 As he approached Jerusalem and saw the city, he wept over it 42 and said, "If you, even you, had only known on this day what would bring you peace—but now it is hidden from your eyes. Luke 19: 36-42 NIV
As Jesus rode the colt up the road, the crowd that followed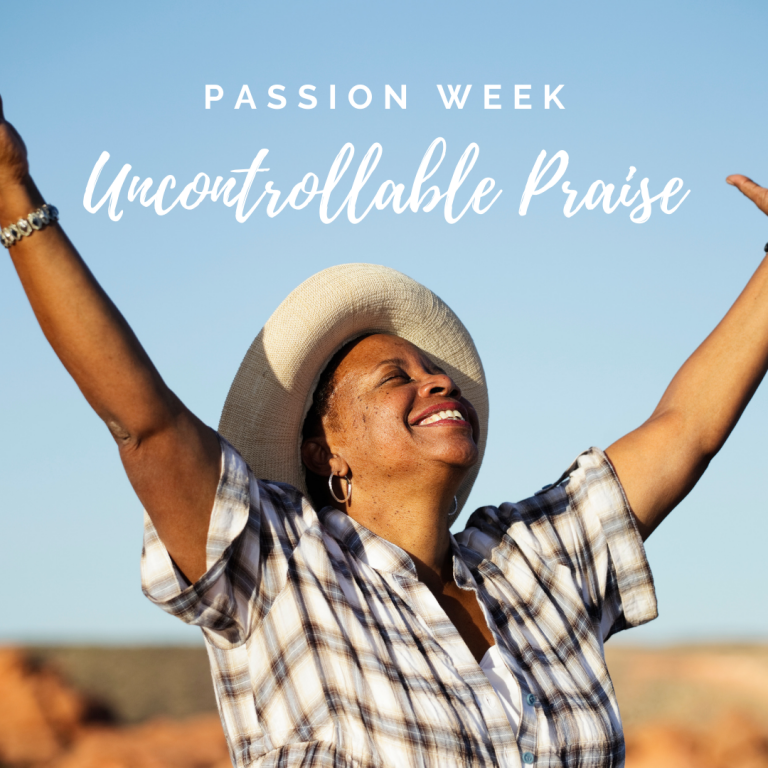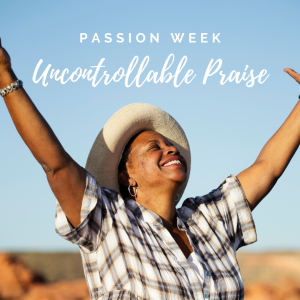 him grew in a parade-like fashion as he entered the city. The crowd belted aloud, 'Hosanna! Hosanna!' which biblically expresses admiration or praise, but in the Hebrew or Greek translations the phrase means, "save us now" (Psalms 118:25 KJV). 
The Jews firmly believed that the Messiah was being sent from the Lord to save them directly from the Roman government. What they didn't understand was that Jesus' arrival was not to save them from Roman rule, but to fulfill the prophecy of Jeremiah and to save them from sin and death. 
"Behold, the days are coming, declares the LORD, when i will raise up for David a righteous branch, and he shall reign as King and deal wisely, and shall execute justice and righteousness in the land." Jeremiah 23:5 NIV
Luke records that as Jesus rode into the city, he wept at the sight of the crowd. (v.41) Jesus wept because he knew that the same crowd singing his praises, was soon to cry out "Crucify Him!". In spite of his cries of sorrow, the crowd's offering of uncontrollable praise could not be contained. Why was the crowd's praise uncontrollable one might ask?
Luke declares in v. 37 that the praise was a result of being an eyewitness to the miracles of Jesus. I can only imagine some of the people in that crowd. Maybe blind Bartimaeus and his son Timaeus were there belting their praise for God's miracle bestowed upon them. Maybe the lame man that Jesus granted the ability to walk was present and shouting, "Look at what God has done for me!". Maybe the woman with the issue of blood that pressed through another crowd to touch the hem of his garment was there shouting her appreciation for God's activity in her life. 
Since they were in his hometown, do you think Lazarus was there? Jesus had just recently answered his sister's prayers by raising their brother from the dead. I believe that Lazarus was also in that crowd praising the King of Kings. In my spiritual imagination, this crowd was filled with maniacs for the son of God that couldn't control themselves in their rally of praise.
When the Pharisees implored Jesus to "rebuke your disciples!", He explained why he just couldn't mute their praise. 
"I tell you," he replied, "if they keep quiet, the stones will cry out." Luke 19:40 NIV
This action speaks for itself. Jesus simply told them that if the people don't give God praise, God has designed it so that all creation will offer praise in their place. Jesus came to save us, and the only proper response is uncontrollable praise from a heart of gratitude. How can you show Him your gratitude today? Will you allow rocks to cry out in your place?