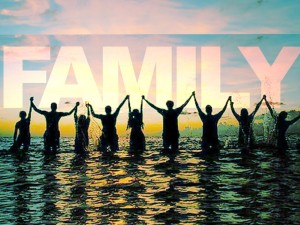 On July 26, 2009, twenty-three individuals consisting of young families and single young adults met at the home of Vernon & Sherry Hubbard. In five weeks, this group would grow to 35. During those early meetings, a team of committed believers embraced Pastor Hubbard's vision and Connecting Fellowship was born.
This newly formed, committed group of God's people began to plant the church in a traditional model when a friend of Pastor Hubbard's from New York called and invited him to a conference in Houston. He wanted Hubbard and the leadership team to hear him present his revolutionary new Church Planting Strategy. That phone call proved to be a moment of Destiny in the life of the young church. At the conference, Connecting Fellowship's leaders emerged with a God-ordained plan and strategy to launch this exciting new ministry and avoid much of the stress, strain, and heartache that so often accompanies new church plants.
On September 13, 2009, Connecting Fellowship held its first public worship service at the Settle Inn Conference Center - 157 people were in attendance. For six additional months, Connecting Fellowship would hold monthly services as it prepared to officially launch. On February 7, 2010, the Holy Spirit officially birthed Connecting Fellowship. The following 7 months would see many decisions made for Christ, and many more transformed lives to join God in this new work.
A year later on September 19, 2010, Connecting Fellowship relocated to Marriott Greenspoint. God continued to add to His Church over the next fifteen months, even birthing a son to the preaching ministry. On January 23, 2011, God finally led the ministry to move into its present 3,800 sq. ft. campus. No more setting up, no more breaking down, and no more temporary meeting places. Connecting Fellowship now had a permanent home! To God be the glory!
With God, we beat the odds and silenced the critics. Through us, God is reaching, teaching, and serving all people young and old for the cause of Christ. To this present day, Connecting Fellowship is a place where hurts are healed, the lost is found, the hungry are fed, the despaired receive hope, and lives transformed by Jesus Christ. In the words of Donald Lawrence, "The Best is Yet to Come!"