Jesus was born in Bethlehem near Jerusalem during the reign of King Herod. After Jesus' birth a group of spiritual priests from the East came to Jerusalem and inquired of the people, "Where is the child who is born king of the Jewish people? We observed his star rising in the sky and we've come to bow before him in worship."

King Herod was shaken to the core when he heard this, and not only him, but all of Jerusalem was disturbed when they heard this news.

Then Herod secretly summoned the spiritual priests from the East to ascertain the exact time the star first appeared. And he told them, "Now go to Bethlehem and carefully look there for the child, and when you've found him, report to me so that I can go and bow down and worship him too."

When Herod realized that he had been tricked by the wise men, he was infuriated. So he sent soldiers with orders to slaughter every baby boy two years old and younger in Bethlehem and throughout the surrounding countryside, based on the time frame he was given from interrogating the wise men.

Matthew 2:1-3; 7-8; 16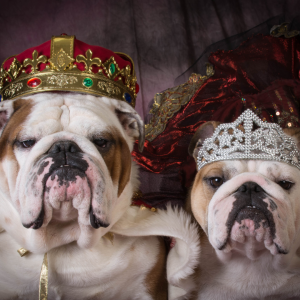 Ladies, I get it.
Everybody wants somebody to hold them tight at night and tell them that everything is gonna be alright. I consider myself a beauty, but I got tangled up with a beast who rose to power just like yeast.
His name was Herod the Great, but I found out some things about him just a little too late.
He did some good things in his lifetime that should have been enough, but his heart was dark and wicked, full deceit and other bad stuff.
Did I do a background check on him? Run his credit score? Ask about his family history?  Absolutely not, because I thought I was his one and only cream of the crop.
However, I was one of many wives and he had children galore. Oh! Fasten your seat belt, because there is so much more.
His home life was a wreck, but by no means was the man henpecked.
He killed one wife, thought she was a cheat, and murdered three sons because he thought they wanted his seat.
Matters got worse and worse each day, until his body started to decay.
He was a prisoner and in chains by his own insecurities, as the story goes. What induced the stress? Nobody knows.
The word on the street was a new king was in town. King Herod was thinking his reign was about to come tumbling down.
He was troubled and wanted to know how this could be, so he sent out a worldwide mass decree.
Kill all boys two years and under! How dare somebody try to take my thunder?!
He used wise men as a decoy to locate the chosen baby boy, but God told the wise men that very day to go back home another way.
Jesus Christ is His name, and he was born to die on Calvary's cross for you and I.
He came to set the captives free, but King Herod was blinded by pride and power that cause him not to see.
The choices he made and the lives he took are all written in God's Good Book.
What are you going to do while you are here on this earth? Live incarcerated by insecurities, or receive Jesus and be set free?
Prayer
Our Father,
Thank you for sending Jesus Christ into the world to save a sinner like me. Please forgive me for the times, I have acted like a beast full of yeast. Help me to strive each day to live according to your word, this I pray.
In Jesus name. Amen!!!